iPhone 5 NFC? Don't Toss Your Wallet Yet
By Frank Macey - Published August 28th 2012 - 22:35 in
News
Those looking forward to paying with their iPhone 5 had their hopes up after leaked photos purported to show a previously unidentified NFC chip on the next generation device housing. iOS 6 and the Passbook application have fueled speculation about Apple's adoption of the technology.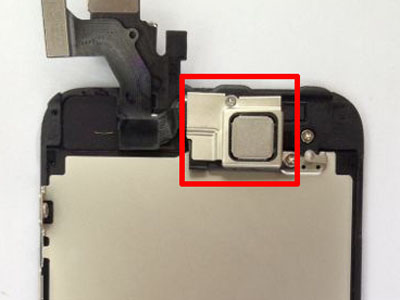 The photo above shows the part in question, which Apple.pro claimed showed an NFC component (surrounded by a red box). The rumor spread quickly, with NFC fans having a new reason overnight to pre-order the iPhone 5. Not so fast.
As MacRumors reports, the folks over at AnandTech as well as The Loop have thrown cold water on the idea. The part is more likely a touch and display controller designed to work with the new, thinner, 16:9 aspect ratio in-cell touch display. So where does this leave NFC?
Although they're still using parts leaks to speculate, the fact that the iPhone 5 will ship with a metal back looks all but certain. According to Anandtech, this leaves only two small, glass windows on the back for antennas. With all of the new LTE radio technology that needs to make it into the iPhone 5, along with Wi-Fi and Bluetooth, it's unlikely there would be room for yet another wireless component such as NFC.
Apple is widely expected to announce the next iPhone at a September 12 media event. Unless the keynote confirms the iPhone 5 will adopt NFC payments, we won't be leaving our wallets home anytime soon.