iPhone destruction
Threatening to shoot your iPhone with a 9mm handgun in public could be funny. Immediately showing the Genius Bar employee the piece you have tucked into your belt -- not so much.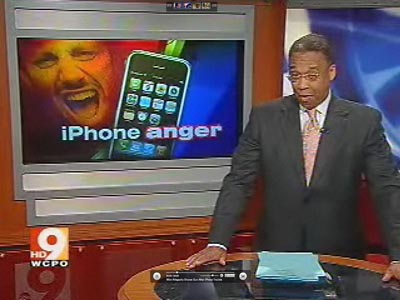 A man with a concealed firearm permit in Cincinnati, Ohio did just that. The police were not amused when they arrived and the man failed to tell them he was in possession of a handgun, legal or not.
Every iPhone owner has had moments of frustration. Most of us refrain from smashing our phones to bits or throwing it out the window. Others take their anger to a whole new level.
One firearm owner with an iPhone 3GS to spare has performed his own ballistics tests on the device and posted the results on YouTube. Apple probably didn't anticipate their phones would have to take bullets when they designed the 3GS.