iPhone Syncing
Development for iTunes 11 is well underway at Apple, and details of an internally seeded version of the upcoming software have been revealed by 9to5 Mac. Apple plans to further integrate iCloud controls into the interface of iTunes 11.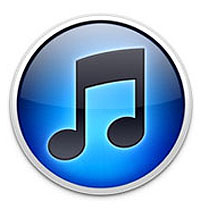 Other changes focus on the inner workings of the software, not necessarily cosmetic changes. One of the highlights includes modifications for iOS 6 compatibility. Sources at 9to5 Mac claim that Apple is likely to release another 10.x version to add iOS 6 compatibility for new devices (such as the next iPhone) before releasing iTunes 11.
By design, Apple limits iPhone syncing to one computer. Only one iTunes library can be used to transfer media to and from the iPhone.
Attempting to sync the iPhone with a different computer results in a dialog box warning that the iPhone is synced with another iTunes library. The choices offered are to cancel the sync, or erase the contents of the iPhone and sync with the new library.
To stop iTunes from automatically syncing each time you connect your iPhone to the computer, follow these instructions:
1. Open iTunes on your computer.
2. From the top menu choose iTunes -> Preferences (Mac) or Edit -> Preferences (Windows).
3. Select the Devices tab.
4. Mark the checkbox next to Prevent iPods, iPhones, and iPads from syncing automatically.
Now iTunes will no longer attempt to sync automatically every time you plug your iPhone into the USB port.