proximity sensor
Apple has made it clear that Siri will not be available on any other iOS devices besides the iPhone 4S. iFixit believes this has to due with the device's unique proximity sensor. The iFixit team discovered whenever the screen of the iPhone 4S is activated the proximity sensor turns on.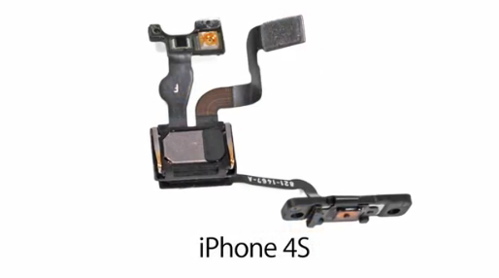 The proximity sensor in other iPhone models is basically an infrared LED light that lets the device know when a user's face is near the screen. This allows the iPhone to switch off its touch interface when someone is making a call. iFixit believes the sensor inside the iPhone 4S switches on constantly so users can easily access Siri.
Suppliers never stop selling parts, even if the device they're made for hasn't been released yet. We've seen iPad 2 parts leak out in advance of the tablet's official release and now it's the iPhone 5's turn. AppleInsider reports that an importer is selling a light proximity sensor flex cable for Apple's next smartphone.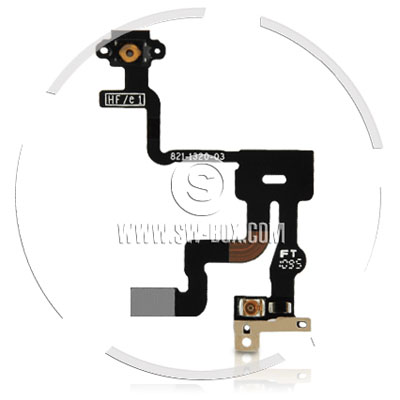 The part is claimed to be genuine as the importer's home offices are practically next door to an Apple factory. When it comes to the proximity sensor itself, the design of the iPhone 5 part differs slightly from the current model, which could point to a redesign in the exterior of the next generation hardware.