Call of Duty: Strike Team
Set in the year 2020, Activision Publishing's Call of Duty: Strike Team is the latest chapter in the company's successful first-person shooter franchise. Developed exclusively for iOS devices, the game centers on a Joint Special Operations team tasked with tracking down an "unknown enemy" responsible for a surprise attack on the United States.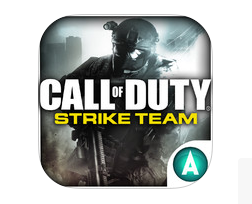 Developed by mobile game division Blast Furnace, players command a team of up to four customizable operatives with the ability to switch between first- and third-person viewpoints at will. Featuring both a story-driven, cinematic Campaign mode, a single-player Survival mode, and a multi-player Leaderboard competition, Call of Duty: Strike Team offers mobile customers variation in their gaming experience.