Submitted by Chad Shmukler on
Newly available via Installer/AppTapp is iSMS, a native text messaging client replacement for the iPhone. iSMS - also called weiSMS, is partially based on WeSMS, a Chinese SMS application, and provides a list of features/enhancemens not found in the standard iPhone SMS application. These lacking features have been high on iPhone owners' lists of gripes with the iPhone.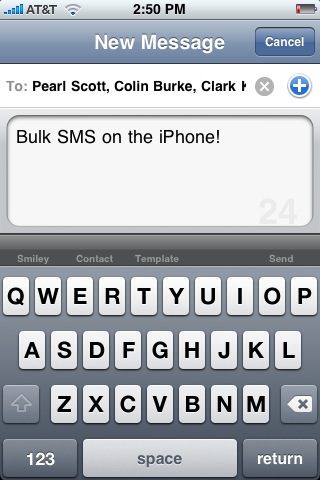 Though very much a beta, officially only a "preview release", iSMS provides many functions not available when sending text messages on the iPhone through the included interface. The two most prominent of these added features are the ability to send a text message to multiple recipients (or bulk SMS) and the ability to forward received text messages.
The list of major SMS features not normally available on the iPhone which iSMS adds includes the following: