Quickly Find Out if Your iOS Device Can be Jailbroken
With all of the different iOS jailbreak tools available and so many Apple mobile devices floating around, it's become quite a task to keep track of everything. Firmware and hardware versions come in many flavors, so how can you know that your specific configuration can be jailbroken?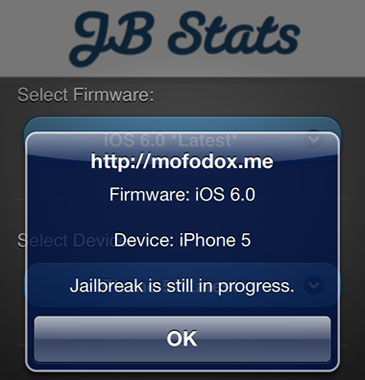 Now there's an easy to use web app that will quickly let you know whether or not the iPhone, iPad, or iPod touch you're holding can be used to install the Cydia jailbreak app store. Right now the JailbreakStats web app includes information for devices running firmware iOS 5.0 and later.
To find out if you can jailbreak, access the following website directly on your iOS device:
First use the pulldown menu to select which version of iOS is installed on your device. The latest version is highlighted (currently iOS 6.0). Next choose your device hardware.
Tap Check Status and a dialog box will appear with current jailbreak options, if they exist. The Tutorial tab goes straight to the iDownloadBlog list of jailbreak instructions for each device and firmware combination. Of course, you'll need to use your computer for most of these solutions.
Work continues on jailbreak software tools, as iPhone Dev-Team has just released a new version of redsn0w. Although iOS 6 can be jailbroken on the iPhone 4 and iPhone 3GS the current jailbreak is tethered, which means a computer is necessary to reboot into a jailbroken state.