Submitted by Bob Bhatnagar on
Looking for an interesting way to control music playback on a jailbroken device? Clex for iOS 7 provides two different sidebar interfaces that can be accessed with a swipe from the side of the screen. Swipe from the left and view a list of all songs in the Music app.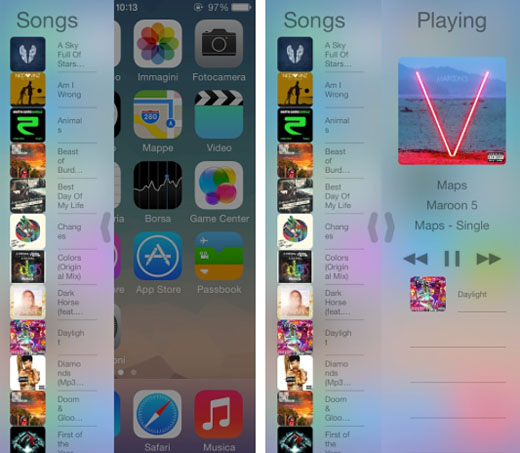 Swipe from the right side of the display and playback controls appear, along with artist information and a list of songs from the same artist. In fact, both sidebar controls can be displayed at the same time, by swiping to show them both.