Submitted by Sammy Snyder on
Trolling is not only an art, it is also a new advertising strategy utilized by T-Mobile CEO John Legere and now Samsung. The South Korean company has taken its "Wall Huggers" campaign to select airports to troll customers who are stuck using power outlets to charge their mobile devices. Samsung has placed posters near power outlets that read:
"Samsung Galaxy S5 with Ultra Power Saving Mode. So you have the power to be anywhere but here"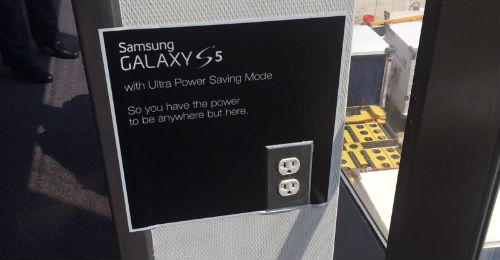 The campaign is obviously aimed at the iPhone and other Apple devices. The posters have been spotted at the Newark airport in New Jersey and will be added to John F. Kennedy International in New York and to O'Hare and Midway in Chicago, according to CNET.