Food and Drink Apps
According to an email sent to iOS developers, Apple is adding a new dedicated "food and drink" section to its App Store. The new category will include "apps that help users cook and bake, mix drinks, manage recipes, find new restaurants and bars, and learn what their friends like to eat and drink". Food & Drink won't include diet, grocery shopping, coupon clipping, or food-related game apps". Most of the food apps, which are normally listed under "Lifestyle" by their developers, will be automatically migrated to the new Food & Drink category starting on July 8th.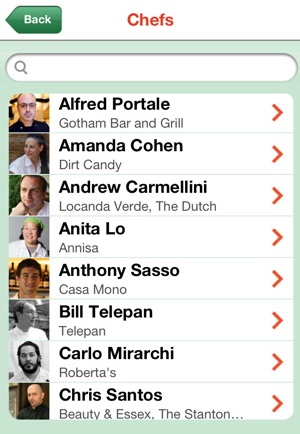 Here's a list of some popular apps that you should be able to find under the new "Food & Drink" section:
Chefs Feed (free for the iPhone, iPad and iPod touch) - A great app for Foodies or people who are overwhelmed when visiting major cities like San Francisco, Chicago, Los Angeles and New York. The app features over 100 famous chefs' favorite dishes, places to eat and it allows users to receive up to the minute updates via its live feed.