Submitted by Bob Bhatnagar on
Once a new Apple product hits the market, it doesn't take long for someone to disassemble the unit to see what makes it tick. In classic fashion, iFixit did just that to the EarPods, even though they are not designed to be opened or repaired. Despite this drawback, there are several design improvements beyond just acoustics.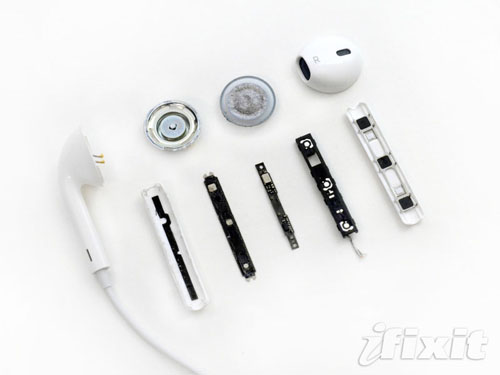 The EarPods are the first Apple earbud headphones to utilize paper cones in the speaker diaphragms as opposed to all plastic. Not only should this improve frequency response, but it results in a more durable speaker that will better resist tearing. Other durability improvements were also spotted in the teardown.