Jailbreak Apps
WeeTrackData may have a scary sounding name, but it's the perfect app for people with limited data volumes. The jailbreak app allows you to set up a monthly data limit and keep track of your usage in the Notification Center. The data is broken down by monthly usage, weekly usage and daily usage. You can view the different stats by simply swiping left to right.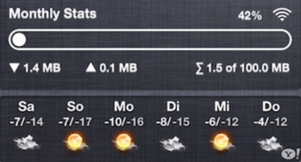 Once setup in the Notifications panel via the Settings app, the widget will keep track of your usage in realtime. You can then enter your billing cycle and monthly data threshold using the widget's settings. After everything is complete your Notification Center will display your download and upload stats, signal strength and percentage.
iPhone users were left severely displeased yesterday after blogger Arun Thampi uncovered that the iOS app Path was storing people's contact info and uploading it to its servers without requesting permission. Path's CEO Dave Morin issued an apology and a new version of the app today, but many iPhone owners were left wondering what other applications collected personal information without their knowledge.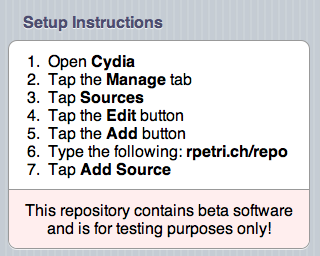 Developer Ryan Petrich created a jailbreak tweak that warns iPhone owners when an app is trying to access their contacts database. You can download ContactPrivacy from Petrich's repository for free at http://rpetri.ch/repo. The tweak doesn't add any new icons or settings to your iPhone, but it should give you the option to block an application from accessing your information.