Submitted by Sammy Snyder on
Navigating the Apple App Store can be tough for parents. It is full of "free" apps that trap you into spending additional money, and it is hard to know what paid apps are safe without testing them first. Duckie Deck Development's new Family Photo game for toddlers aims to deliver a safe app for kids by delivering an in-app purchase and ad free experience.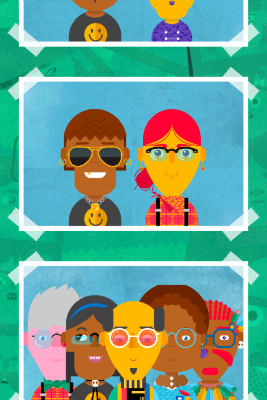 The game allows children to create personalized, funny family portraits by choosing from a variety of colorful face shapes, facial features and accessories. The user interface is simple to use and it offers a lot of combinations for children to choose from. The best part is all the items are unlocked, meaning there are no additional faces or accessories to purchase.