Submitted by Marshall Walker on
Having an app to keep track of your favorite television shows may sound silly, but there are currently so many good shows on the air and so many ways to watch them, things can get a bit overwhelming. For example, you can now watch Game of Thrones via your cable box, On Demand, through HBO Go and through HBO NOW. Then there is all the original Netflix programs like Daredevil, services like CW Seed and all those mid-season breaks to make matters even more confusing. TeeVee 3 is an app that allows pop culture junkies to keep on top of their favorite television shows, when it works, more on that later.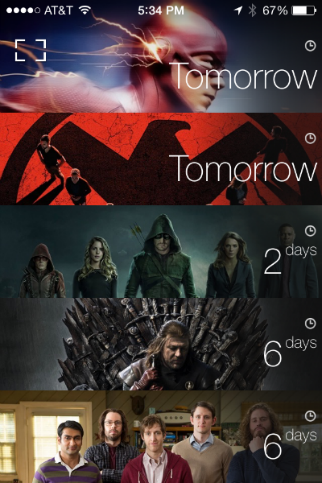 The app allows users to create a list of shows so they can receive push notifications anytime a new episode is ready to air in their time zone. The app also acts as a countdown clock to the next episode, allows users to keep track of unwatched episodes and offers detailed information and trailers for every show on a user's list.