Submitted by Sammy Snyder on
Bandi Namco has teamed up with Sony Pictures Entertainment to release a mobile game based on the upcoming movie Pixels. The game will be a tower defense title where players need to defend Earth from an alien invasion.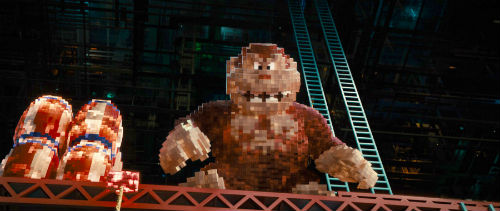 Pixels the movie stars Adam Sandler, Kevin James and Peter Dinklage as the Arcaders -- a group of heroes who must stop Earth from being destroyed by retro video games characters brought to life. Pixels the game promises to offer an "innovative twist on traditional tower defense game mechanics." In the game, players take on the role of the Arcaders to stop the aliens before they destroy the world. Pixels will mark the first time PAC-MAN, Q*bert, Frogger and other classic arcade characters will be featured in the same video game at the same time.