Submitted by Marshall Walker on
Mortal Kombat X has popped up on the App Store one week before its official release. The mobile version is not a port of the console and PC game. Instead it is more like Injustice: Gods Among Us where players can unlock and collect classic Mortal Kombat fighters such as Scorpion, Johnny Cage, Sub-Zero, Sonya and more.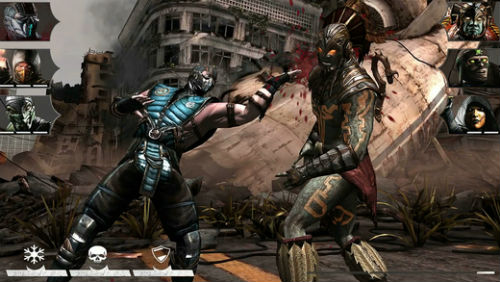 Mortal Kombat X for iOS allows you to build your own roster of fighters for 3v3 combat. Players can challenge other players in online battles called Faction Wars and work their way up the leaderboards while unlocking new special attacks and artifacts. The game also features Mortal Kombat's trademark Fatalities and X-Rays, the ability to form alliances with other players who can help you in combat and weekly prizes.