Submitted by Frank Macey on
Another day and another iPhone 5 part leaks out from the supply chain. The component has been listed at SW-Box.com as a combination earphone jack, ear speaker and Wi-Fi cable for iPhone 5. Although the part is priced at $7.71 the item is marked out of stock at the moment.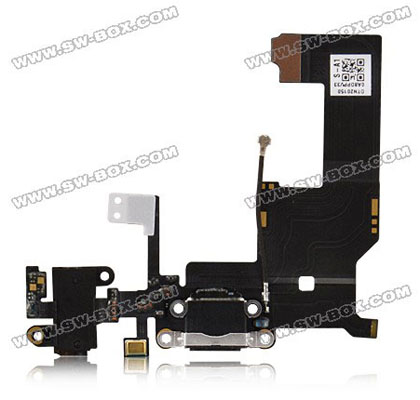 So what does the latest part tell us about the next generation iPhone? As MacRumors points out, the arrangement of the components is significantly different from the current iPhone 4S configuration. While the new part combines the three functions listed above, the current version groups the volume buttons, mute switch and earphone jack together.