Submitted by Bob Bhatnagar on
Macotakara brought news of the iPhone 5 having a curved aluminum back to the table (mockup below), now they report that Apple's next smartphone will be a variation on the iPhone 4 design, possibly named the iPhone 4S. According to sources, this device will launch in late July to early August and keep the familiar iPhone 4 form factor while packing upgraded hardware inside.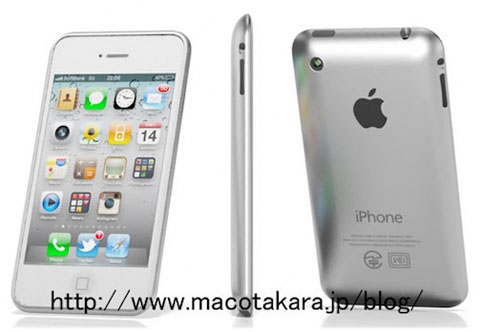 One major change will be an integrated SIM, saving space and dropping the need for a removable SIM card as in current devices. The iPhone 4S will also include several antennas and a Qualcomm hybrid chip that will allow the device to activate on either the Verizon or AT&T network.