Submitted by Bob Bhatnagar on
Ever hear of AirDrop? Those who are used to file sharing with their newer Mac computer will find the term familiar. Now it seems Apple is prepared to equip its next generation iPhone with the technology. According to 9to5Mac, the OS X Lion adhoc file-sharing protocol is likely to be added to iOS 6.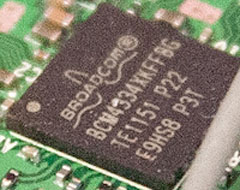 This is all thanks to the Broadcom BCM4334 hardware that has been found in iOS 6 code. This chip uses a more efficient 40nm process, which is a step above the 65nm process found on chips in the iPhone 4S and iPad 3. When it comes to power, the new Wi-Fi chip reduces consumption by almost half, and increases standby time by three orders of magnitude.