Submitted by Marshall Walker on
There have been many reports claiming that Apple has been working on a smaller port to replace the 30-pin connector currently used with the iPhone. TechCrunch claims that they have independently verified that the next generation iPhone will feature a 19-pin port. Several purported parts and case leaks have already shown the smaller slot, which TechCrunch describes as "similar in size to the Thunderbolt port available on many MacBook devices." This is bad news for independent manufacturers since it will make millions of iPhone accessories obsolete.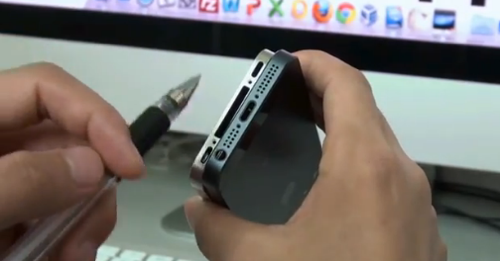 The change is most likely due to size constraints from the iPhone's new design. The new iPhone is expected to be thinner, and feature a larger screen leaving less real estate for Apple to work with. Apple has been using the 30-pin port since the release of the third generation iPod.
Apple is expected to announce the next generation iPhone this fall. You can see a few next generation iPhone renderings based on the leaked parts here and here.