Submitted by Bob Bhatnagar on
A curved front glass screen could be on its way to the fifth generation Apple iPhone. Sources in the component supply chain tell Taiwanese tech paper DigiTimes that Apple has purchased 200-300 glass cutting machines and is storing them at assembly plants for future use. Apple has been working with touch sensor and cover glass manufacturers, glass cutters and lamination suppliers to improve yield rates.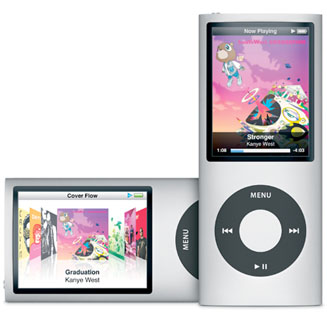 According to the report, the new machines will be used when manufacturing is up to speed. Apple purchased the machines because they are an expensive investment for cover glass makers. Industry sources claim Apple is working on a curved cover glass for the next iPhone model that will utilize the equipment. These investments will ramp up production and make the curved glass possible at an unspecified date in the near future.
Apple does not currently have a schedule for high volume production of the iPhone 5. Once they work out the details analysts are expecting the device to be available to consumers around September of this year. A curved glass screen would be a departure for the iPhone, although Apple has already used curved screen covers on the iPod nano. Several other handsets feature a curved front display, including the Google Nexus S, T-Mobile G2x and the HTC Sensation. Although the curve is slight, the technology required to produce the glass cover is pricey. According to reviews the design improves comfort and usability.
Rumors of a larger screen on the iPhone 5 also continue, with sources claiming the device will have an edge-to-edge screen approximately half an inch larger than the current iPhone 4. Should this be the case, Apple would need to improve the display resolution slightly to keep the current Retina display pixel density. A larger glass screen with a slight curve could be just what the doctor ordered in Apple's next move to combat the onslaught of Android devices coming from manufacturers such as Samsung and HTC.