Submitted by Frank Macey on
Looking for some more top notch iOS games at discount prices? Rockstar fits the bill with a special offer on many of its popular mobile titles, including Max Payne Mobile and the Grand Theft Auto series of games. Instead of $4.99, Max Payne can be downloaded from the App Store for only $1.99 until July 30 when the sale ends.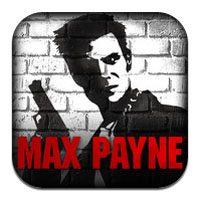 The award-winning game features the story of a fugitive undercover cop framed for murder, fighting against all odds to clear his name and uncover the truth. Besides incredible HD quality graphics with high resolution textures, the game features Rockstar's signature Bullet Time and an experience specifically designed for touch screen devices.