Submitted by Bob Bhatnagar on
The speakerphone on the iPhone 5 may have improved volume over previous models, but in some situations it's still not enough sound when you're trying to hear someone's voice. Luckily for those with a jailbroken iPhone 5 running iOS 6, there's a tweak called Volume Amplifier that boosts speaker or headphone volume beyond the normal 100 percent when calling.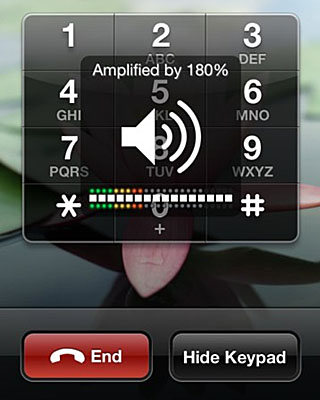 Once installed, simply keep pressing the volume up button beyond the normal maximum and the sound will be increased up to 200 percent. Volume Amplifier has no settings to configure and will not install an application icon on the home screen. The tweak works by directly manipulating the audio stream to increase the sound level noticeably.