Submitted by Frank Macey on
Not too long ago, iPhone owners outside of Japan needed an app to unlock emoji characters, otherwise known as emoticons with their own special keyboard. Now that iOS 6 has launched the feature is no longer restricted to a particular country.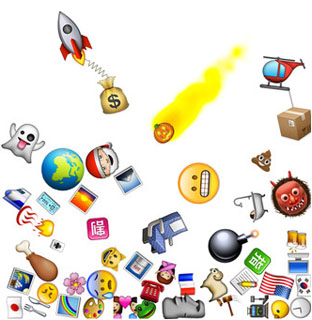 This means that many apps that existed to provide access to emoji are no longer needed. Turning on emoji is simple, requiring only a few easy steps. Apps like Emoji Free! have over 40 million users who have used the trick to unlock emoji ahead of the iOS 6 release.
MacRumors reports that several developers of emoji apps have received notice from Apple that their apps will be pulled from the App Store. The body of the letter reads as follows:
We are writing to let you know your app, XXXX, has been removed from the App Store because it is no longer needed to unlock Emoji.
Since iOS 6 now provides Emoji support to all users, your app is no longer in compliance with the App Store Review Guidelines
2.12 Apps that are not very useful, are simply web sites bundled as apps, or do not provide any lasting entertainment value may be rejected
Although this communication has been received by several developers, many emoji apps have not yet been pulled from the App Store. It's unclear whether or not Apple is delaying the move until more people update to iOS 6 or the apps in question are being reviewed. Several of the emoji-related apps that received notice from Apple provide additional functions beyond simply unlocking emoji characters.
If you're looking to activate emoji and you haven't installed iOS 6, time could be running out. Check out these instructions for unlocking emoji using the Emoji Free! app. If you have iOS 6 you can turn on emoji by simply changing keyboard settings.