Submitted by Sammy Snyder on
Are you looking for a new case for your iPhone 4/4s or iPhone 5? Otterbox is offering 50% off all its Armor series iPhone cases. The Armor Series cases are waterproof and promise to allow zero entry of dust or debris. The cases can also withstand 2 tons of crushing force, according to Otterbox.com.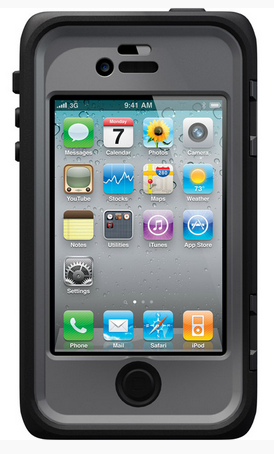 The Armor Series cases are crafted from a high strength-reinforced plastic, and feature an interior silicone bed plus a built-in screen protector to defend against smudges and scratches. The Armor Series cases for the iPhone 4/4s and iPhone 5 are now only $50.
If you're in the market for a new iPhone 5s case, Body Glove is offering 15% off all cell phone cases not already on clearance. Body Glove carries a wide variety of cases for most Apple devices including the iPhone 5s and iPad Air. iPhone cases range from $13 to $50. You can save 15% on any of Body Glove's iPhone cases by using the coupon code BGM15OFF at check out. This deal also includes free shipping and ends on March 2, 2014.