In a move to both spark creativity in its marketing and possibly reduce costs, Apple (NASDAQ: AAPL) is putting together its own in-house marketing division. The strategy would pit its in-house team against its longtime marketing partner, TBWA/Media Arts Lab, as well as other agencies.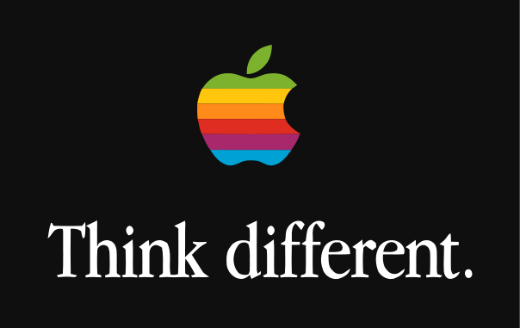 According to Advertising Age, Apple is "madly building an internal agency" largely in response to recent criticisms that it hasn't been very innovative in its marketing of late. This sentiment is reflected in the words of one ad exec that spoke to Ad Age after being approached by Apple: "I don't feel that energy from Apple... The revolution has come and gone, and I'm not sure a job at Apple would be a creative
opportunity. If I were going to go brand-side, there are a lot more interesting companies I'd rather work for, like Coke or Pepsi." Furthermore, in an email from Apple SVP Global Marketing Phil Schiller to TBWA/MAL President James Vincent that came to light during the recent Apple v. Samsung patent suit, Schiller wrote, "I watched the Samsung pre-Super Bowl ad that launched today. It's pretty good and I can't help but think these guys are feeling it (like an athlete that can't miss because they are in a zone), while we struggle to nail a compelling brief on iPhone."
In its efforts to build a new marketing team, Apple has gone on a hiring spree in recent months. In April it hired branding agency Wolff Olins' Global CEO Karl Heiselman for a marketing communications role. In the same month, Burberry CEO Angela Ahrendts was hired as head of retail operations; she is known for revitalizing Burberry's online image and will likely work with the marketing team at Apple. Several other ad execs from notable agencies have been added since, not to mention the acqui-hire of Dr. Dre, who surely can provide some creative insight. Apple has also hired Madison Ave. recruiters and poached several staffers from TBWA/MAL, including Creative Directors Hector Muelas, Ricardo Viramontes and Larry Corwin, a former Creative Director at Google. According to Ad Age, Apple will have around 1,000 employees in its internal agency when all is said and done.
Aside from revamping its marketing campaigns, Apple's new strategy could cut down on costs as well, if the new marketing division works out. Apple has been ramping up its ad spending in recent years. Its 2013 budget was $1.1 billion, preceded by $1 billion in 2012 and $933 million in 2011.