What is the Apple AirPort Express?
The AirPort Express is a Wi-Fi base station designed by Apple, first released in June 2004.
Recent models support 802.11a/b/g/n Wi-Fi and simultaneous dual-band wireless (2.4GHz and 5GHz frequencies). The unit features an Ethernet WAN port, Ethernet LAN port, USB port, and Analog/Optical Audio Jack. In addition to a built-in firewall, guest networking, and wireless printing, AirPlay support is included.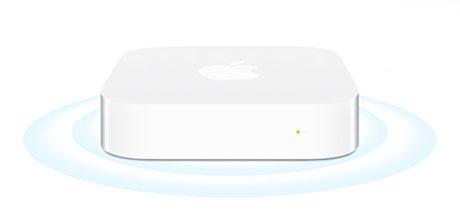 Apple also supports Mac, Windows and iOS versions of the AirPort Utility, which can be used to configure and monitor an AirPort Express network.
The AirPort Express
retails for $99 on the Apple Online Store
.