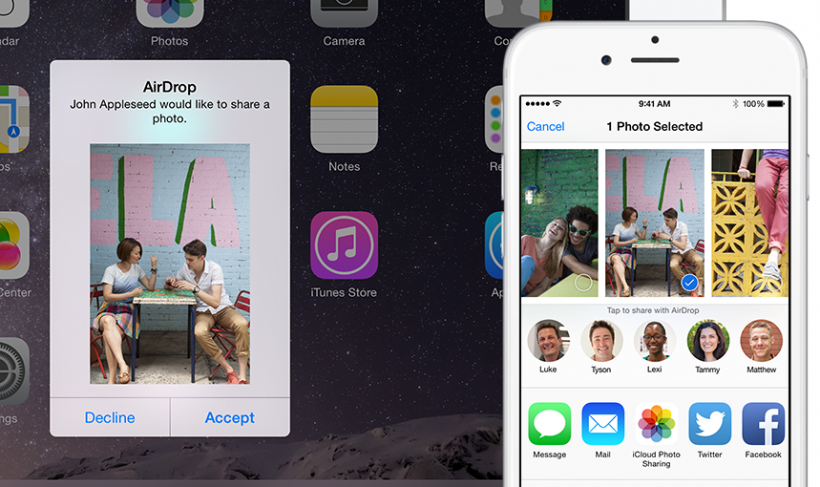 Although AirDrop has been available for several years, there are limitations to its connectivity when using older devices or earlier software versions. You may be wondering if your iOS device or Mac is capable of using AirDrop to transfer files. Besides the fact that Wi-Fi and Bluetooth must be switched on for AirDrop to work, here is a list of AirDrop-capable devices:
Minimum requirements to transfer from iOS to iOS or from iOS to a Mac computer
- iOS 7
- iPhone 5
- iPad 4G (fourth generation)
- iPad mini
- iPod touch 5G (fifth generation)
- Mac must meet requirements listed below: "To transfer between two Macs"
To transfer from a Mac computer to iOS
- 2012 or newer Mac with OS X 10.10 (Yosemite)
- iOS device must meet requirements listed above
To transfer between two Macs
- OS X 10.7 (Lion)
- MacBook Pro late 2008
- MacBook Air late 2010
- MacBook late 2008
- iMac early 2009
- Mac Mini mid 2010
- Mac Pro mid 2010 or Mac Pro early 2009 with AirPort Extreme
Not compatible with AirDrop:
MacBook Pro 17-inch late 2008
White MacBook late 2008