Can I get money for recycling my iPhone? What is the value of my iPhone with Apple Trade In?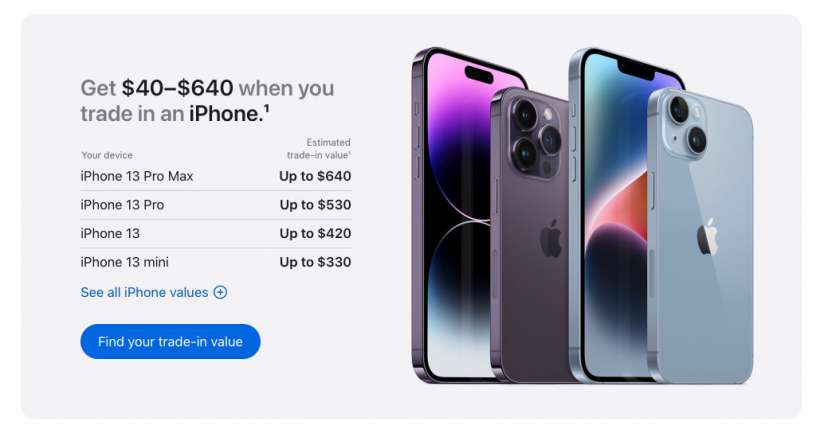 Apple's Trade In program makes it easy to swap old devices for credit towards a new iPhone. Those looking to recycle an older, used iPhone can even get their value with an Apple gift card. When choosing this option, the gift card can be used for any Apple products or services.
Otherwise, the trade in process can be initiated during checkout when purchasing a new iPhone. Of course, the newer your device the more it's worth. Apple will also ask if there are any physical defects (such as a broken screen) or other problems. Apple can also accept many devices including non-Apple devices for recycling free of charge.
iPhone owners can determine the Apple Trade In value of their device by answering the questionnaire directly at the
Apple Trade In home page
.