Submitted by Chad Shmukler on
The long awaited iPhone 4 arrives tomorrow. Before you even get much use of it, chances are you're going to want to accessorize it. Protection from dings and scratches with screen protectors, guard against damage from drops and bangs with cases and sleeves, add insurance and extra warranty protection on top of what Apple offers, decorate your phone with artistic skins, and more ... when it comes to iPhone accessories, it really does seem like the sky's the limit. Well, we're here to help. To celebrate the launch of the revolutionary iPhone, we'll be giving away lots of iPhone accessories over the next month or so. All told, over 25 days of giveaways.
We've teamed up with some of our favorite iPhone accessory and add-on companies to offer new iPhone owners a chance to outfit their new phones with some exciting accessories without spending a penny. Starting tomorrow, visit this page for your chance to win our first accessory up for grabs: the iPhone invisibleSHIELD screen protector. Following our invisibleSHIELD giveaway will be more giveaways of great products from manufacturers and providers such as Speck, Hard Candy Cases, Gumdrop Cases, Gelaskins, SquareTrade Warranties, Worth Avenue Group Insurance, Monster Cable and more.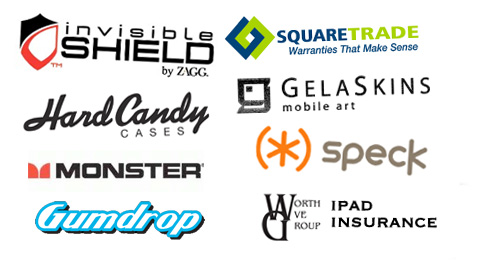 We'll be announcing our full contest calendar in the next few days, so keep your eye out for the full list of accessories you can win this month. Entry is, of course, free, private, and completely without obligation. In addition, by following us on Twitter @iPhone_FAQ, you can find out about ways to earn bonus entries into each giveaway.
We're looking forward to outfitting some of your new iPhones. Good luck to all in the coming giveaways!
Check the table below daily to see if one of your entries was selected as a winner. If your name appears in the table below,
you must send a message to our staff using our contact form to claim your prize
. Please include your city and state in your message.
| | | | |
| --- | --- | --- | --- |
| Date | Contest | Winner | Location |
| 6/24 | ZAGG invisibleSHIELD | rfrazier69 | - |
| 6/24 | ZAGG invisibleSHIELD | egtlover74 | - |
| 6/25 | ZAGG invisibleSHIELD | liweilun | - |
| 6/25 | ZAGG invisibleSHIELD | kacord | - |
| 6/26 | ZAGG invisibleSHIELD | theho1 | - |
| 6/27 | ZAGG invisibleSHIELD | tmorris58 | - |
| 6/27 | ZAGG invisibleSHIELD | rogzilla_23 | - |
| 6/28 | ZAGG invisibleSHIELD | Brenzo | - |
| 6/28 | ZAGG invisibleSHIELD | luv2mbike | - |
| 7/20 | SquareTrade iPhone 4 Warranty | LSUtiger | - |
| 7/21 | SquareTrade iPhone 4 Warranty | xtreamdriver | - |
| 7/22 | SquareTrade iPhone 4 Warranty | tagman | - |
| 7/23 | SquareTrade iPhone 4 Warranty | mr.jlharris | - |