Submitted by Bob Bhatnagar on
Now those looking for some good apps on jailbroken iPhones can participate in one-stop-shopping. The two jailbreak app stores known as Cydia and Rock Your Phone are merging into one entity. The resulting app store (to be known as Cydia) will be the largest independent iOS app store.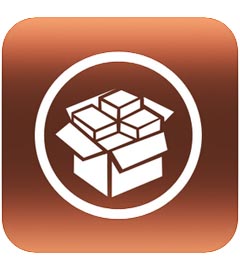 Rock Your Phone has been providing apps to the jailbreak iPhone community for 18 months, with $3.3 million in sales. Saurik over at Cydia explains that the merger is really more of a strategic reorganization of the two companies to foster cooperation.
According to a Cydia FAQ on the matter, Intelliborn created apps such as IntelliScreen and MyWi and ended up creating Rock Your Phone. Saurik states that "due to some early miscommunication, rather than us being in a position where we were cooperating on platforms like Cydia, we ended up spending most of our time competing with each other over the course of the last two years."
The primary goal of the merger is to put the jailbreak community "back on task" with true collaboration. Software users will have all of their purchases and licenses transferred to Cydia, along with backup functionality down the road. Saurik also explained that the fast speeds achieved by Rock Your Phone when compared to Cydia were due to "dangerous" shortcuts and now that everyone can focus on speeding up Cydia properly the platform can improve.
Cydia is also working on bringing ratings to apps in the store. Bringing more developers in to work specifically on the Cydia app store itself should lead to even more improvements now that the jailbreak app community isn't competing against itself. Whether this happens or not, Cydia will be the largest and most successful Apple App Store alternative for iPhone users.