Can I sync my iPhone with multiple iTunes libraries?
Normally iTunes will limit your syncing of the iPhone to music from one library located in one place. Trying to sync with another library results in content on the iPhone being wiped first. Thanks to developer Harrison Apps, users with jailbroken iPhones can now sync with multiple iTunes libraries on a single iOS device.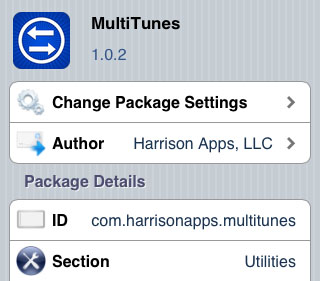 MultiTunes can be found in the Cydia app store under Utilities. Simply install and run the package, then press the + button in the upper right hand corner of the screen to add a library.
Name the library, then when you're ready to add content to the new library tap the library name to switch to it. Connect your iPhone to one of the computers with an iTunes library you'd like to sync with (not your default library), and add a name for your iOS device in iTunes. Syncing will add content to the new library on your device.
You can add as many iTunes libraries as you have space for on your iOS device, however you must switch back to the Default Library before downloading any new content from iTunes or the App Store. Also note that syncing any DRM protected content from a different iTunes library will require that your iPhone is authorized with that account.
For instructions on how to jailbreak the iPhone with Absinthe click here.