Submitted by Marshall Walker on
Pod2g is only a few days away from releasing the first untethered jailbreak for iOS 5.1.1. The iOS hacker tweeted: "Thanks to awesome work of @planetbeing and @pimskeks, we're near ready for a release. Now it's a matter of days." Pod2g previously announced that "something big" was going to happen at the Hack In The Box security conference in Amsterdam.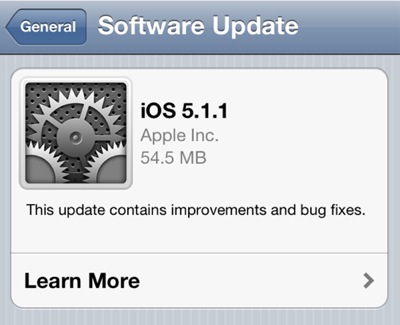 Pod2g recently added the iPhone 3GS and iPod 3G to the list of supported devices. The AppleTV 3 is currently the only device that will not be supported. The Chronic Dev Team will release the jailbreak tool when it's ready for the public.
The Hack In The Box security conference runs from May 21 through May 25. It looks like there will be an announcement made on one of these days. We will let you know as soon as it's available.
List of tested devices for the upcoming 5.1.1 jailbreak
Here is the list of devices that are known to work for sure:
iPhone G3S
iPhone 4
iPhone 4S
iPad 1
iPad 2 Wi-Fi
iPad 3 Wi-Fi
iPad 3 CDMA
iPod 3G
iPod 4G
Here is the list of devices that won't be supported:
AppleTV 3
Remains to test (but that should work):
iPad 2 GSM
iPad 2 CDMA
iPad 2 Wi-Fi, R2
iPad 3 Global
AppleTV 2