Submitted by Frank Macey on
iTunes 11 just got a minor update, but the new software is worth installing thanks to a key feature that's now back. Apple has restored the missing Show Duplicate Items option under the View menu. The feature was previously labeled Display Duplicates and was located under the File menu in iTunes 10.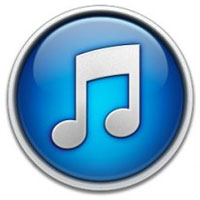 As you can imagine, the option shows all of the songs that are duplicated by artist and song name in your Music library. Besides just the duplicate search, Apple has also improved iTunes with AirPlay, iTunes Match and other stability improvements and bug fixes. Those who need to search a large library should also see faster response times.
iTunes 11 brought a completely new user interface and ditched the Cover Flow option entirely. iCloud integration is much improved, with playback syncing making it possible pick up where you left off listening on different devices. Other highlights include a new MiniPlayer, which shows off album art and provides search functionality in a smaller space. iTunes 11 also makes it possible to snap a photo of a physical gift card to redeem.
From Apple:
This update to the new iTunes addresses an issue where new purchases in iCloud may not appear in your library if iTunes Match is turned on, makes iTunes more responsive when searching a large library, fixes a problem where the AirPlay button may not appear as expected, and adds the ability to display duplicate items within your library. This update also includes other important stability and performance improvements.
iTunes 11.0.1 can be downloaded for free.