Submitted by Frank Macey on
Pandora continues to improve its streaming music app for Apple devices with yesterday's release of version 4.4. Now available on the App Store, the latest Pandora Radio app on iOS incorporates several improvements. With Apple's own iTunes Radio service looming on the horizon, Pandora and other streaming music services have been working overtime to polish their offerings.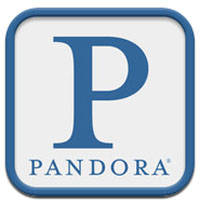 Regular Pandora users will notice the addition of an automatic pause when muting your device. This feature is handy when silence is needed, making sure that none of your favorite music is missed. When returning to Pandora the song can be resumed. Playback buffering has also been improved, which means that in situations without the greatest data connection the music will not be interrupted as easily.
Besides the standard "bug fixes and improvements" Pandora has also activated all of the links within its iOS app. This means that all of the same links that work on Pandora.com will work on your mobile device as well. The web version of Pandora now has direct competition with the iOS app in this respect.
Rdio, Spotify, TuneIn Radio and others are competing for streaming music time on iOS devices. Apple will launch iTunes Radio with iOS 7 this fall. Who will come out on top?
From the official What's New on
iTunes
:
- Improved playback buffering to keep your favorite music stutter-free.
- Leave your phone muted for a while, we'll pause your music for you.
- All the URLs that work on Pandora.com now work just as well on your phone.
- Bug fixes and improvements to keep your music playing as it should.
Pandora Radio version 4.4 can be downloaded free on iPhone, iPad and iPod touch devices running iOS 3.0 or later.