Submitted by Frank Macey on
iPhone owners can now trade in their old devices at Apple retail stores across the US. Officially the iPhone Reuse and Recycling Program, Apple's offering gives customers up to $280 for a used device, as long as they leave the store with a new two-year contract for a new iPhone. The credit comes in the form of a gift card, which must be used towards a new iPhone.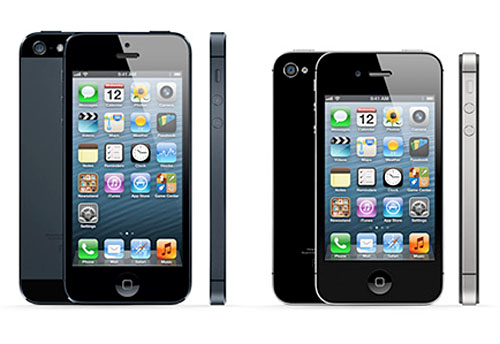 Of course, any value left over on the card can be spent on merchandise or accessories at the Apple store. Customers must be deemed eligible for an upgrade by their wireless carrier to make use of the trade-in program. According to CNBC, smartphone trade in programs have become the hottest area of all smartphone transactions this year.
Apple wants part of the action, and the company is looking to boost the percentage of iPhones that are sold at its own stores. Not only this, but iPhone owners who trade up to a new device are guaranteed customers on iTunes and the App Store for another two years. The competition is fierce, with AT&T, T-Mobile and Verizon all offering trade in programs with early upgrade options. In addition, major retailers Best Buy, Radio Shack and Amazon offer their own trade in programs.
Apple is poised to reveal its next generation iPhones early next month. This is perfect timing for millions of customers to participate in the freshly-minted iPhone Reuse and Recycling Program. When it comes to the devices, Apple is expected to announce the iPhone 5S and a plastic-backed iPhone 5C.
While the iPhone 5C will offer the same internal hardware as the iPhone 5, the iPhone 5S will sport several improvements including an A7 processor and fingerprint sensing home button. The flagship smartphone will also come in two new colors, graphite and gold.