Submitted by Bob Bhatnagar on
Those of you who were disappointed after hearing that Verizon Wireless would feature Android devices at the 2011 Consumer Electronics Show (CES) need only wait a little longer. Apple is likely to make the announcement of a new iPhone designed for Verizon's network and the end of AT&T exclusivity before Valentine's Day.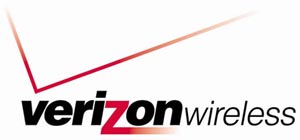 In a report detailing possible defections of iPhone subscribers, Business Week cites sources who claim an announcement will follow CES. This event takes place in Las Vegas from January 6-9, 2011.
Although an Apple announcement makes sense, it's not clear from the article why Business Week expects the press conference before February 14. What's clear is the fact that a Verizon Wireless iPhone in 2011 is a matter of when, not if. Assuming Apple makes an announcement hot on the heels of CES 2011, this timing would serve to highlight iPhones and iOS in the news, competing with Android devices for the limelight.
Previous reports have indicated that Apple has already ordered massive numbers of CDMA chips for a Verizon iPhone, and Verizon itself has started hiring for an iPhone support call center. For its part, AT&T has been emphasizing its full range of smartphones, including Android and BlackBerry devices. The company also increased its Early Termination Fee (ETF) for current contract subscribers to $325 in June.
These moves could help AT&T retain subscribers in the short term. Although Consumer Reports panned the network in its latest survey, it remains to be seen how many iPhone owners will jump ship. Either way, Verizon's legendary reliability will experience a massive test of its bandwidth when the iPhone goes live on its network next year.