Submitted by Thomas Estilow on
US retailer Target is next in line to offer the iPhone 4 and iPhone 3GS in stores. The company will launch both Apple handset models in its Target Mobile section starting on November 7. Customers can get support from Target Mobile employees and activate their new device on the AT&T network in-store.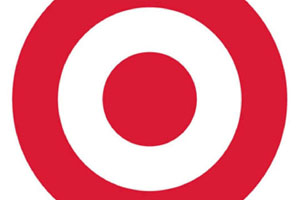 Target will initially offer the iPhone at 846 locations across the country, with most of the remaining 906 stores rolling out Target Mobile sections and iPhones at a later date. With the November 7 release date, the retailer plans to attract shoppers just in time for the holiday season.
Target joins several domestic retailers already on the iPhone bandwagon. In addition to Apple and AT&T Mobility stores, Best Buy, Radio Shack and Wal-Mart all carry the device. Target is based in Minneapolis, Minnesota and plans to partner with Radio Shack on the in-store activation technology required to operate Target Mobile centers. In addition to cell phones, Target offers related accessories and an electronics trade-in program. Used cell phones, video games, MP3 players and the like can be traded in for store credit.
Target recently made news when it started offering the Apple iPad alongside Amazon's Kindle in the Digital Audio section of its stores. Consumers can purchase any of the six current iPad models at Target locations and even get a discount with their Target credit card. Retailer Wal-Mart is rumored to be preparing for iPad sales in the near future.
When it comes to the iPhone 4 and iPhone 3GS, pricing at Target is expected to be in line with other retailers selling the devices. There's no word on whether or not Target would carry a
Verizon-compatible iPhone
if the device launches in early 2011. Target expects to have the iPhone available at most of its stores by mid-2011, just in time for the iPhone 5 launch.