Submitted by Bob Bhatnagar on
Rumors of a Verizon iPhone 4 are hitting a fever pitch even as Apple and the largest US carrier are keeping mum. Two new reports lend more credence to the claim that a CDMA-compatible Verizon Wireless iPhone will be launched in early 2011, only months after the company started selling iPads in its retail stores. Fortune magazine reports that Verizon executives sought to patch things up with Apple after CEO Jobs was initially rebuffed in his attempts to launch the iPhone on the carrier's network.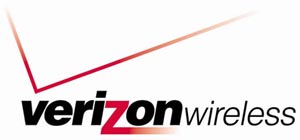 Sources also told the magazine that a Verizon iPhone was a done deal, coming to a retail location near you. The device is planned to be the current iPhone 4 model, except with a CDMA chip that will only work on Verizon's US network. No specific date was given, however early 2011 could put launch several months before the iPhone 5 is expected in summer 2011.
Fortune joins the New York Times and the Wall Street Journal in confirming that it's only a matter of time until the iPhone hits Verizon. Speculation is rampant about the fate of AT&T, who until now has had an exclusive deal to be the sole carrier for Apple's iPhone. The deal was originally said to be for five years but later revisions have probably changed the terms.
Further evidence includes iPhone 4 manufacturers Foxconn and Pegatron receiving orders for CDMA versions of the device. These orders have been reported by Taiwan Economic News and their industry sources confirmed that Apple indeed is going after carriers Verizon and China Telecom with the modified model. If this indeed is the case, manufacturers will find it impossible to keep up with demand. Analysts suspect there are millions and millions of subscribers waiting to pounce on an iPhone 4 when it comes to their wireless company.
Just this week it was also revealed that companies connected to
Apple and Verizon are hiring thousands of call center staff
in preparation for a new product launch.