Submitted by Bob Bhatnagar on
Call centers connected to Apple and cellular carrier Verizon Wireless have begun hiring in earnest, with rumors and speculation flying that the staff additions could only be in preparation for a Verizon iPhone launch. One company, Ryla is hiring 1,700 people in four states on behalf of a "major wireless cell phone service retailer."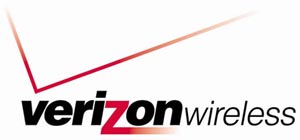 Further evidence points to Teleperformance in Salt Lake City, who has a history of working closely with Apple and Verizon Wireless in the past. The company has advertised hundreds of positions in six states related to wireless, communications or cell phone support. One ad states that job applicants will offer technical support for personal computers and portable devices including MP3 players and smartphones.
Teleperformance listed jobs on Careerbuilder stating that applicants will field calls to process and explain rate plan changes and assist customers with "general inquiries about billing rates, roaming, features and services." It's true that smartphone sales are booming across the country, but such a sudden increase in hiring for the phone support side could indicate a big product launch on the horizon.
Verizon remains the largest mobile carrier in the US, and Apple's iPhone sales seem to hit record numbers every quarter, even with their exclusive contract with AT&T to provide service to subscribers. The sales numbers seen to date could pale in comparison with a Verizon iPhone launch.
Other rumors corroborate the call center hirings, such as a massive order for CDMA chipsets from Apple to Chinese suppliers and the development of a Qualcomm hybrid chipset that would work with multiple carriers. Both Verizon Wireless and Apple are silent on the issue. Recently Verizon announced it would sell
bundled packages of their MiFi device with the Wi-Fi only iPad
with a discounted data rate. Could a Verizon iPhone be far behind?