Submitted by Bob Bhatnagar on
Apple's iPhone 4 is about to make news on a whole new network. While only 12 percent of global mobile phones support CDMA, Verizon Wireless uses the standard and remains the largest carrier in the US. Some iPhone fans have been clamoring for a Verizon-compatible version for years.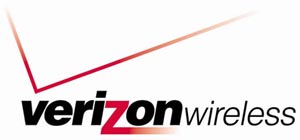 If the latest reports out of Taiwan can be believed, Apple is about to take the CDMA plunge in a big way. Manufacturer Pegatron landed a contract to manufacture the devices, which DigiTimes claims will net the company new revenues starting in August or September. The publication expects the CDMA iPhone 4 will reach 10 million units shipped annually.
Questions remain as to when the Apple exclusivity contract with AT&T Wireless ends. Recent reports have indicated the deal was originally slated to run until 2012. It's unclear whether or not this is still the case, since Apple may have altered the terms of the deal with the introduction of the iPad. Apple is expected to release the iPhone 4 GSM model on AT&T Wireless this June.
iPhone OS 4 will be distributed to iPad users in the fall. Some have speculated that a Verizon iPhone could hit stores as early as September. Verizon and AT&T are both moving to a new common standard, LTE, however this network isn't expected to be in widespread use for several years. This would make it possible for mobile device manufacturers such as Apple to create one device for several different US carriers.
Rumors and speculation have been flying about Apple and Verizon in secret talks as well as iPhone models using Qualcomm dual chips that could work on multiple carriers' networks. The chatter continues, without anyone except for Apple really knowing the actual plan. In the meantime, Verizon customers can keep their fingers crossed that a deal is really in the works.