Submitted by Bob Bhatnagar on
Millions of Apple customers who have already purchased an iPhone 4 Bumper case have been promised a refund by Steve Jobs over the antenna problems affecting some users. The company has started automatically sending refunds to those customers who ordered the Bumper online. Email notifications are being sent out as well, detailing the refund processing.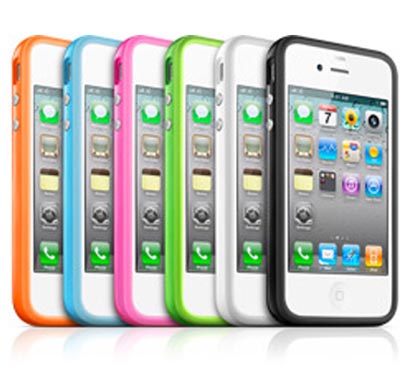 The email reads, "As of today, we have automatically processed your refund. You have also been refunded for any Shipping or VAT charges that may have been applied to your order." Credit cards are expected to show the refund on accounts within 3-5 days after processing.
Apple is also refunding the money for any backordered iPhone 4 Bumper cases that have not shipped yet. Apple's website now states that the Bumper is currently unavailable for sale. With over three million iPhone 4 units sold already, Apple can't meet demand for its promise to give every iPhone 4 owner a free case. Alternatives to the Bumper from third-party manufacturers will be selected by Apple and offered to customers along with a limited supply of Bumpers.
For those who have purchased the Bumper in Apple retail stores, the company has yet to announce a procedure for getting the refund. Apple plans to set up a special section on its website where iPhone 4 users can apply for their free cases until September 30. At the end of September, Apple will reevaluate the program.
Apple is giving away free cases and Bumper refunds to help alleviate reception problems when the lower left hand side of the iPhone 4 is touched. The external antennas can loose sensitivity when the stainless steel parts are bridged with a finger or palm. Consumer Reports has determined that a case can prevent this problem.