Submitted by Bob Bhatnagar on
Apple's free iPhone 4 case program and app may have smoothed over any lingering doubts over the new antenna design with consumers. Consumer Reports, however still has a bone to pick with Apple over the end of the program, scheduled for September 30. Starting in October, Apple will no longer offer third-party cases to iPhone 4 users.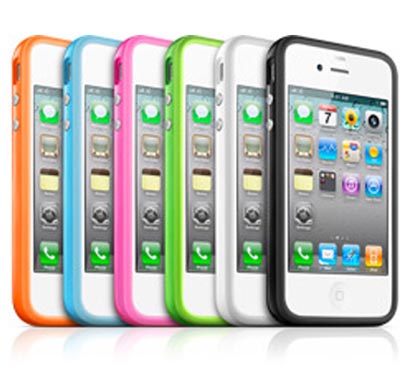 The company will continue to offer free Apple Bumper cases, but only to those customers who contact AppleCare support with antenna problems. Those purchasing an iPhone 4 by September 30 will still have 30 days to claim their free case under the original program using the iPhone 4 Case Program app.
Although the iPhone 4 scored the highest points in its category, Consumer Reports refused to recommend the product due to antenna issues. The magazine has stated it will continue to not recommend the iPhone 4, calling Apple's plans after September 30 for the case program "less consumer-friendly."
"Putting the onus on any owners of a product to obtain a remedy to a design flaw is not acceptable to us," wrote Paul Reynolds on the Consumer Reports blog. Apple doesn't agree with this sentiment, updating the iPhone free case program page with the following quote:
We now know that the iPhone 4 antenna attenuation issue is even smaller than we originally thought. A small percentage of iPhone 4 users need a case, and we want to continue providing them a Bumper case for free.
Apple expects that iPhone 4 owners not happy with reception will call AppleCare and request a free Bumper case for their device. The company hasn't revealed how many free cases were delivered to users during the free case program.