Submitted by Bob Bhatnagar on
Apple fans are still waiting for a white iPhone 4 release date as Apple claims to have encountered manufacturing difficulties. The device was delayed twice, even after Steve Jobs announced white iPhone 4 availability would come by the end of this month. It could be that the press conference about the iPhone 4 antenna has more to do with the white iPhone delay than the painting process.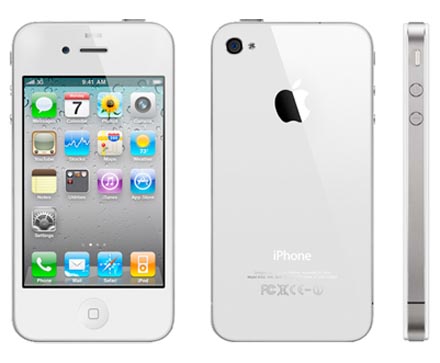 Apple is offering iPhone 4 owners a free case to alleviate antenna reception problems until September 30. Speculation is now rampant that the company will use this time and the already long white iPhone 4 delay to implement improvements to the antenna design. A change would make it unnecessary to offer free iPhone cases to owners of the white model, especially if the white iPhone 4 release is delayed until October 1st.
Apple is notoriously secretive about its designs and plans. The company refuses to comment on rumors and speculation, and simply announced the second delay in the white iPhone 4 by repeating its previous press release on the matter, "White models of Apple's new iPhone 4 have proven more challenging to manufacture than expected, and as a result they will not be available until the second half of July. The availability of the more popular iPhone 4 black models is not affected."
More popular raised some eyebrows since the white iPhone 4 model has never been available for sale. We can assume that the iPhone 3G and iPhone 3GS black models outsold the white versions in the past. Apple is already struggling to meet demand and plans to launch the iPhone 4 in 17 more countries on Friday, July 30. There's currently a 3-week wait for iPhone 4 shipping on the Apple Online Store web site.
One fix Apple might be considering for the white iPhone would involve coating the external stainless steel antenna with a clear coat to reduce antenna attenuation when the lower left corner is touched. The user's hands connect two parts of the antenna and can cause reductions in signal strength. A case has been shown to help reduce the problem, and so has a thin layer on top of the antenna like electrical tape. The antenna problem has even prompted creative users to sell products like the
iPhone 4 Antenna-aid
.
Any changes to the production process could be applied to black iPhone 4 models as well. This would guarantee that iPhone buyers don't need Apple's free cases come October 1st.