Submitted by Bob Bhatnagar on
Rumors have surfaced online that Apple and its partner AT&T Wireless have ceased to offer the iPhone 4 without a two-year service contract. Speculation on the issue has blamed the policy change on everything from an impending Verizon iPhone to AT&T greed. These reports would be informative except for one thing, the rumor is not true.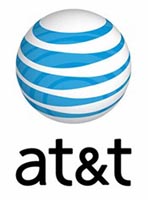 Both AT&T and Apple offer the iPhone 4 without a contract at no-commitment pricing. However, these deals are not available online. AT&T representatives have verified that the iPhone 4 can be purchased without a contract in person, from either an AT&T Wireless retail store or an Apple Store. To have an iPhone purchased online and shipped to your residence or place of business, a two-year contract is required.
AT&T reps have stated that the policy is not a new one, although some reports have claimed that Apple changed verbiage on its iPhone FAQ page. The text below can be seen on the Apple website right now:
Can I buy an iPhone without an AT&T contract?
No. iPhone requires a two-year AT&T wireless service contract.
According to AT&T, which has an exclusive agreement with Apple to sell the iPhone 4 in the US, these words are not new, just misleading as they refer to the Apple online store and not retail outlets.
Purchasing an iPhone 4 unsubsidized results in the following prices:
16GB for $599
32GB for $699
Going with a two-year service contract from AT&T Wireless shaves $400 off the price:
16GB with two-year service agreement for $199
32GB with two-year service agreement for $299
AT&T Wireless is currently the only official carrier of the iPhone in the US. The only other compatible carrier is T-Mobile, although 3G data frequencies will not work. Switching carriers requires a jailbreak and unlock on the iPhone, which could violate the Apple warranty.
According to reports, Verizon Wireless could offer the iPhone 4 as early as January 2011.