Submitted by Bob Bhatnagar on
AT&T beat its previous iPhone sales record by activating 5.2 million iPhone units during the third quarter of 2010. A whopping 3.2 million iPhone were activated in the previous quarter with the launch of the iPhone 4. A full quarter of iPhone buyers this time around were new customers to AT&T.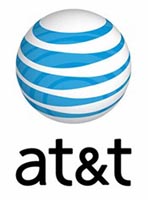 Overall, the company activated 8 million smartphones including the iPhone. AT&T now has 92.8 million subscribers in the US, but still lags behind leader Verizon Wireless. Over 57 percent of AT&T customers carry a smartphone or other device with a full integrated keyboard.
In related news, Apple announced it had sold 14.1 million iPhone 4 units in the same quarter. For its part, AT&T explains that iPhone activations include new sales as well as older iPhone models that are passed on to new users, resold or activated by returning customers. Although the iPhone is posting record numbers for AT&T, the company emphasized other wireless platforms in a presentation, fueling speculation that the exclusive deal they have had with Apple will expire soon.
Rumors of a CDMA compatible Verizon iPhone 4 have picked up steam, especially since Verizon recently announced Apple iPad sales starting on October 28. It could be a matter of time until the iPhone comes to Verizon, expanding Apple's sales and market share. Verizon is the largest wireless carrier in the US and could offer the iPhone as early as January 2011.
In the meantime, AT&T offers mobile products from Amazon, Microsoft, HP, RIM, Google and Nokia in addition to Apple's iPhone and iPad.