Submitted by Marshall Walker on
The Etch a Sketch is making a big comeback... Not only did it see a boom in sales after the famous Mitt Romney aide gaffe, but it's now a stylish iPhone case. The iFoolish iPhone protector keeps your iPhone safe from scratches while allowing you to keep notes or doodle to pass the time.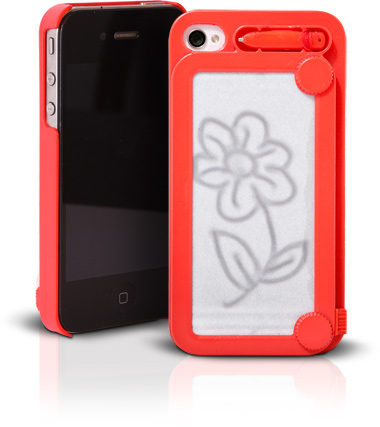 The 3.7-inch retro red case comes equipped with a drawing pen and an Etch a Sketch-like "magic drawing board" for nostalgic adults, or youngsters who are lucky enough to own an iPhone. The iFoolish iPhone case weighs 70 g (2.4 oz) and requires no app, setup or battery power to use.
It's currently only available from the official website for £19.99 (around $30).