Submitted by Marshall Walker on
Etón's iPhone 4 Rechargeable Battery Case went on sale today. The case features an 1800 mAh rechargeable lithium ion battery with recharging solar panel, and microUSB to charge and sync with iTunes.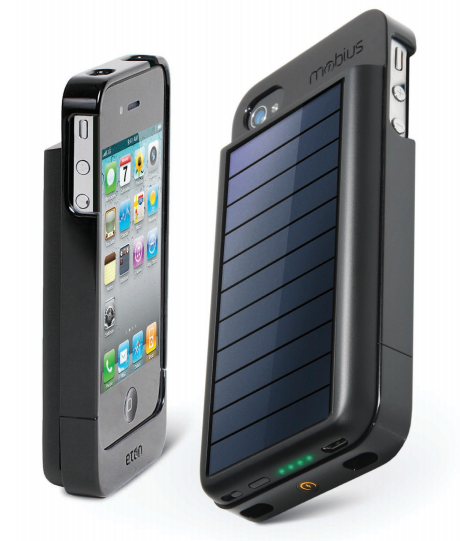 It also includes a battery/solar charge indicator and a standby switch to turn off the charge dump to iPhone. The case retails for around $78.00. One hour of solar charge provides you with 25 minutes of extra talk time, 20 minutes of internet time and 35 minutes of video time. Check the chart below for complete charge time breakdowns.
Dimensions are 2.4 x 0.9 x 5.1 inches and it weighs around 4 ounces.