Submitted by Frank Macey on
Now that next generation iPhone production has ramped up, we've seen diagrams, engineering samples, and spare parts leak. Case manufacturers don't want to be left out of the fun and now there are several of the accessories available on Alibaba.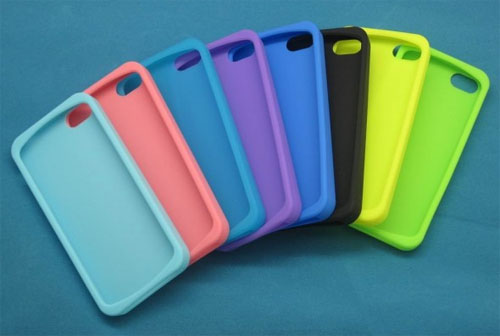 These inexpensive silicone cases reflect the expected dimensions of the iPhone 5, with a taller form factor and thinner profile. One has to wonder, what if Apple has other plans up its sleeve? Many manufacturers were stuck with inventories of unusable cases after the launch of the iPhone 4S.
The hype and rumors leading up to the iPhone 4S last fall pointed towards a completely different design, more like the iPod touch. Turns out that Apple never went forward with the curved, metal back design that these cases were matched to fit. Some rumors even claimed Apple would launch last year's iPhone with a curved screen.
This fall Apple is expected to launch the iPhone 5 with a hybrid glass and metal back. The longer profile will add a row of icons to the home screen and provide a 16:9 aspect ratio for viewing HD video without black letterboxes on the display. Other hardware improvements will include the addition of an LTE radio and centered front-facing camera.