Submitted by Bob Bhatnagar on
With all of the anti-iPhone advertising coming out of Verizon lately you'd think the company had no interest at all in dealing with Apple. Apparently this is not the case, considering the words of Verizon CEO Ivan Seidenberg during a third quarter earnings conference call.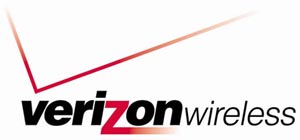 Seidenberg explained that the decision to launch an iPhone on Verizon's network is "exclusively in Apple's court. Obviously we would be interested if they thought it would make sense for them to have us as a partner."
In contrast, recent marketing campaigns aimed at the iPhone have included the anti-AT&T ads "There's a map for that," comparing the size of Verizon's larger 3G network to AT&T's.
Gearing up for the launch of the Motorola Droid running Android 2.0, the company has started a campaign called "Droid does." The ads feature slogans such as "iDon't have interchangeable batteries" and "iDon't have a real keyboard."
Besides the competition heating up between the companies there's still the issue of compatibility between the Verizon CDMA network and Apple's GSM iPhone. Unless Apple manufactures an iPhone that works with CDMA, any iPhone launch on Verizon would have to wait until the next-generation LTE network is widespread.
Verizon and AT&T are both working on LTE, however the technology is not expected to be widely deployed until 2011 or 2012.