Submitted by Bob Bhatnagar on
AT&T has made changes to its data throttling policies in response to complaints from unlimited plan users. Now instead of slowing down data speeds when a customer reaches 2GB of usage, the company will take this action at the 3GB mark. The policy changes brings data throttling of unlimited customers in line with the revised upper-tier 3G data plan which provides 3GB of usage.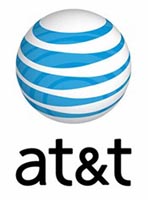 Unlimited plans have been grandfathered in for some time now, with new subscribers required to select from tiered data plans and pay extra fees if they exceed the limit. The actions of AT&T, which slowed down data speeds for the top 5 percent of unlimited data plan users prompted criticism from several quarters, including lawyers.