Submitted by Bob Bhatnagar on
AT&T has made changes to its data throttling policies in response to complaints from unlimited plan users. Now instead of slowing down data speeds when a customer reaches 2GB of usage, the company will take this action at the 3GB mark. The policy changes brings data throttling of unlimited customers in line with the revised upper-tier 3G data plan which provides 3GB of usage.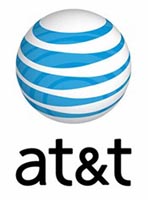 Unlimited plans have been grandfathered in for some time now, with new subscribers required to select from tiered data plans and pay extra fees if they exceed the limit. The actions of AT&T, which slowed down data speeds for the top 5 percent of unlimited data plan users prompted criticism from several quarters, including lawyers.
Sprint is now the only remaining unlimited data plan with no throttling to be offered with the iPhone in the US. Verizon claims that instead of throttling users until the end of their billing period when they hit a threshold that they take a different approach. Unlimited plan users in the top 5 percent of data usage are only throttled by Verizon when they are connected to a crowded cell tower. Otherwise their connection remains unthrottled.
AT&T is trying to strike the right balance between limited spectrum and soaring data usage, according to a statement. The company also encouraged users to select Wi-Fi connections whenever possible.
The reason reduced speeds only apply to unlimited smartphone customers is because their data usage is significantly higher than those on tiered plans. For example, in January, the top 5 percent of our unlimited data plan customers used an average of over 50 percent more data than the top 5 percent of customers on tiered plans.
If you're a 4G LTE customer on the AT&T Mobility network the throttling threshold is higher at 5GB. Rumors of a 4G iPhone 5 continue to circulate but the device is not expected until fall 2012.