Submitted by Frank Macey on
Reduced pricing is the name of the game as AT&T continues to revamp its mobile offerings to battle the competition. Single-line data plan customers are the latest to benefit, as the company is slashing the price of its 2GB data plan. Subscribers can save $15 over the previous offering, with the new plan going for $65 per month.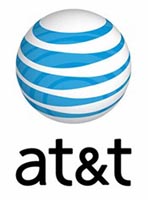 In addition to 2GB of data, the single line plan includes unlimited voice calling and text messages, unlimited international texting, and 50GB of cloud storage. Users can even add a second line to share the 2GB data pool for an additional $25. This prices the 2GB data plan with two lines at $90 per month.
AT&T is pulling out all the stops, offering a $100 credit to both new and existing customers who add a new line to their service. The deal runs through the end of March, and provides more incentive for customers to switch or increase the number of lines on their plans. Customers looking to service more than two lines with AT&T will have to take a closer look at their revamped Mobile Share Value plans.
For example, a family with four lines of service sharing 10GB of data can subscribe for $160. This includes unlimited voice calling, texting, and international text messaging. Additional lines can be added for just $15 each. Of course, other data tiers are available for families needing more than 10GB.
AT&T also recently announced that its
LTE Advanced
network was online in Chicago and elsewhere. The technology promises download speeds up to 110 Mbps for wireless customers. However, don't get too excited as there are currently no mobile phones that can take advantage of the faster network.